Growth Factors - request your CoA
Cell Guidance Systems prides itself on the strict acceptance criteria used for quality control, as well as the availability of QC data for each of the growth factors in our catalogue. Our transparency means that you can request a certificate of analysis (CoA) for a specific lot or batch prior to purchase. The CoA contains specific ED50 (instead of "pass" or "fail") and activity values for the functional biological assay.
Start today!
Start searching through our catalogue of high-quality growth factors and select what you will need for your cell culture. Send an email to info@cellgs.com and we will send you a personalized quote.
Example CoA for a popular growth factor: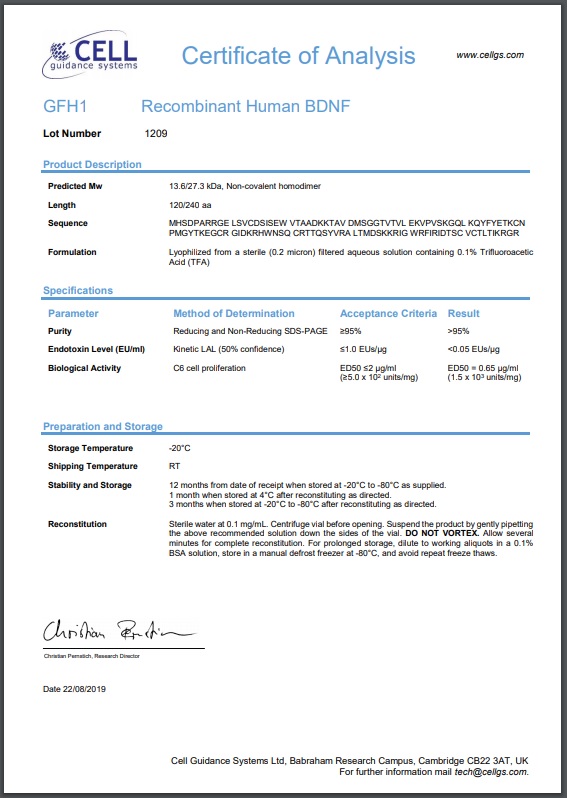 Certificate of Analysis BDNF.pdf