Instant Exosomes™ COLO205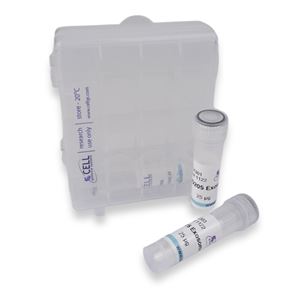 Product description

Instant Exosomes™ are a range of high-quality and well characterized freeze-dried exosome samples from human cancer cell lines. Exosomes are isolated following a combination of precipitation and size exclusion chromatography (SEC). The exosome samples are characterized for overall protein content, using a BCA assay, expression of commonly expressed exosomal markers (CD9, CD63 and CD81) using the ExoLISA™ exosome detection assay and, particle concentration and size distribution by nanoparticle tracking analysis (NTA) using a Zetaview® instrument from Particle Metrix GmbH.
Instant Exosomes™ are isolated and available from the following human cancer cell lines and stem cells:
EX301 Instant Exosomes™ from COLO205, a human colon carcinoma cell line
EX302 Instant Exosomes™ from LnCAP, a human prostate carcinoma cell line
EX303 Instant Exosomes™ from A375, a human malignant melanoma cell line
EX304 Instant Exosomes™ from Mesenchymal Stem Cells (MSCs)
Product data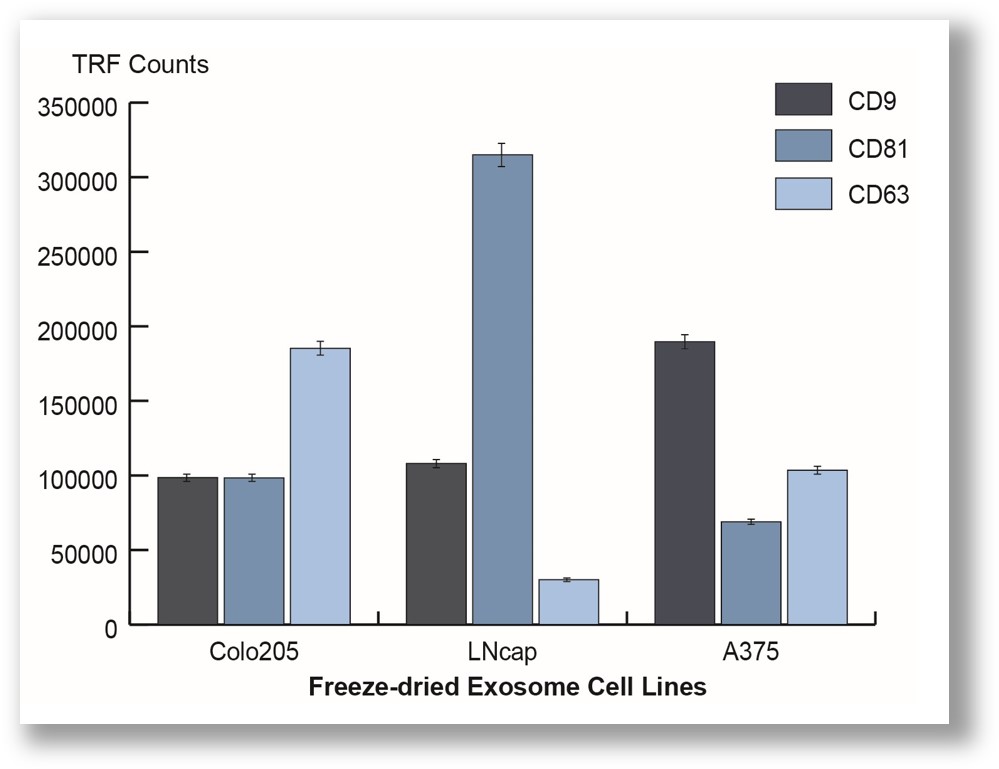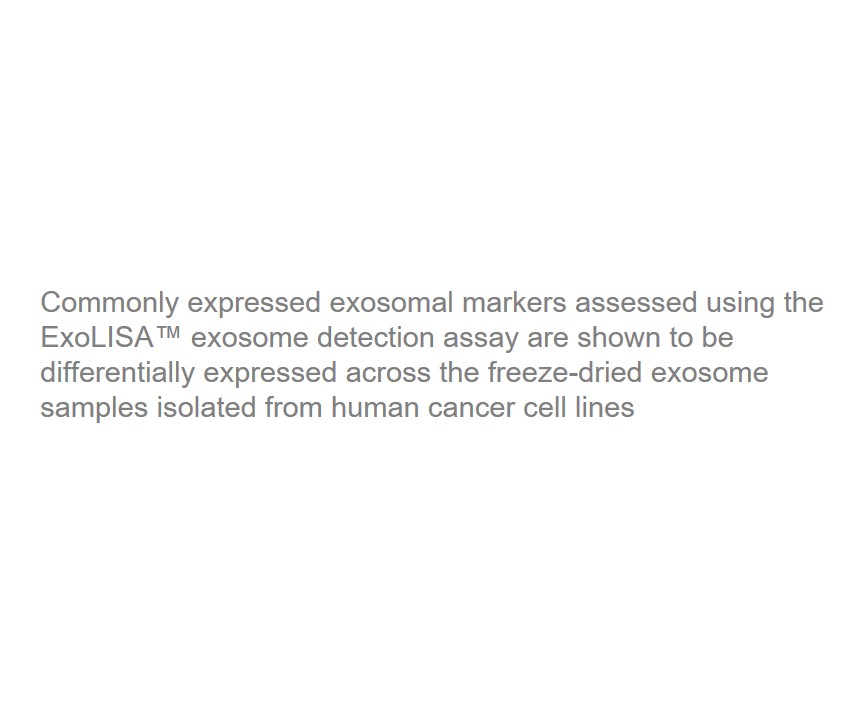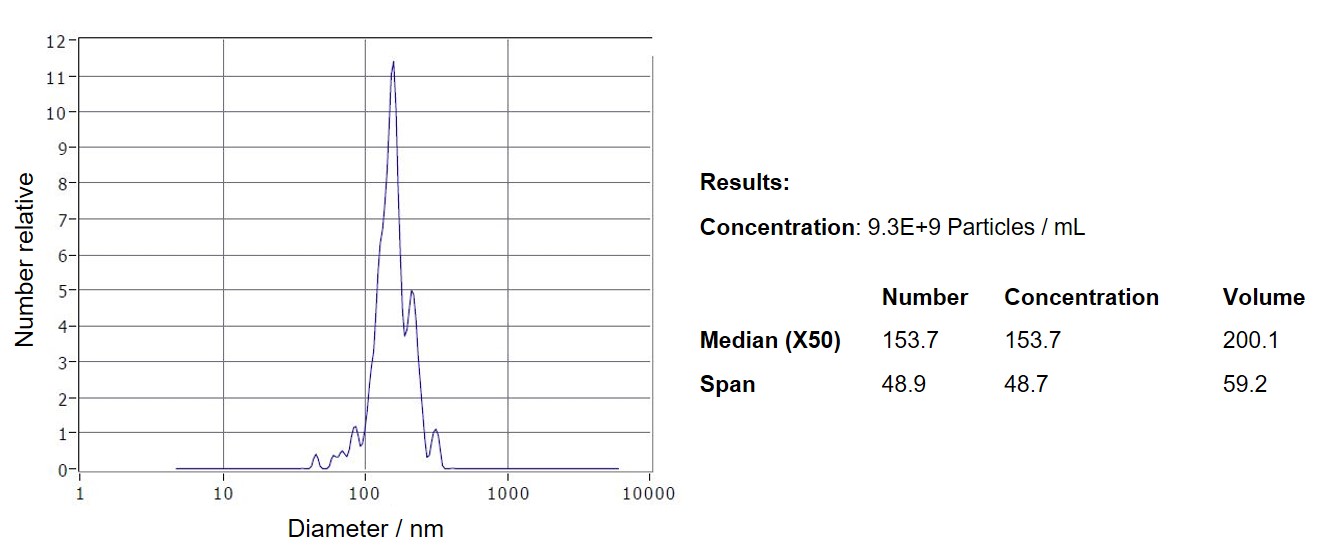 Characterization of Instant Exosomes™ with NTA. Instant Exosomes™ have been isolated using a combination of precipitation and SEC, NTA analysis performed using the ZetaView® instrument.
Product documents
Lot specific Certificate of Analysis (CoA) are available on request.