The Exo-spin™ family
From one sample to thousands, 0.1 ml to liter scale, Exo-spin™ is a range of modular SEC isolation kits for exosome isolation. So as your exosome research evolves, your isolation system can adapt.
Exo-spin™ uses size exclusion chromatography (SEC) columns. A proprietary precipitant buffer may be used to concentrate exosomes before purification on the column. Exo-spin™ columns are available with a variety of resin volumes and bed lengths. The shorter bed lengths provide more rapid protocols and lower costs. For the majority of downstream applications, the 99% purity provided by Exo-spin™ mini, the shortest Exo-spin™ column, provides excellent results.
Illustrative pricing for US customers. Pricing in other territories will vary.
Exo-spin™ provides a simplified workflow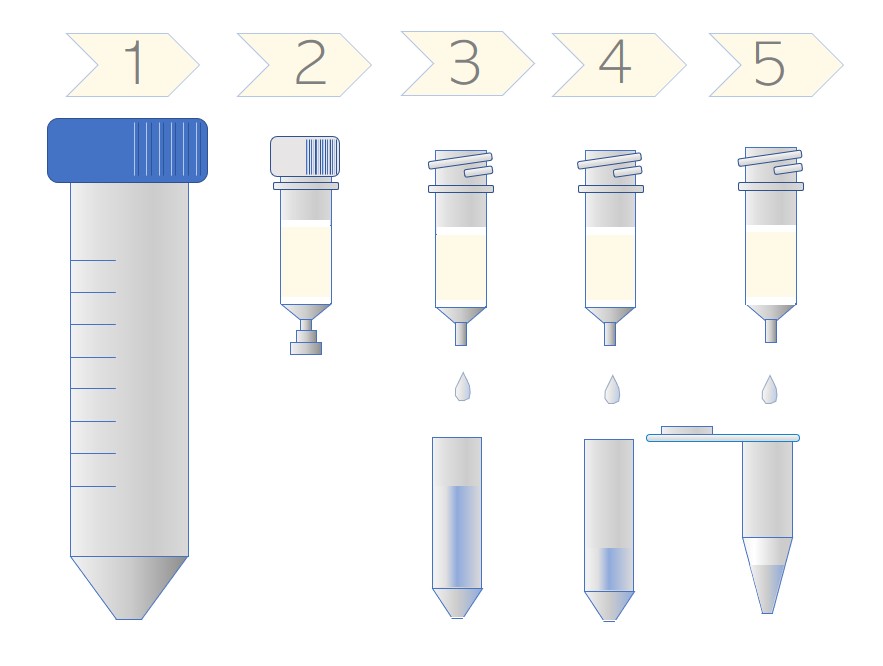 1. Cells pelleted and removed from sample (additional optional step - precipitate supernatant with Exo-spin™ buffer)
2. Remove sealing fixtures from column
3. Equilibrate the column with PBS
4. Add sample to column bed
5. Elute purified exosomes ready for analysis

* Offer for direct sales from CellGS LLC or CellGS Ltd.