Primary Human Hepatocytes - Plateable Grade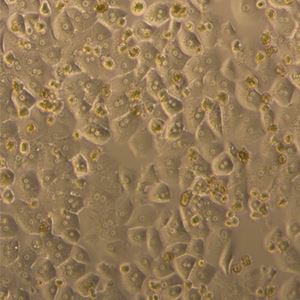 Product Description
Plateable Human Hepatocytes.
Note: Samples are available for evaluation with the first order. The minimum order for this product is 10 vials. Please ask for a quote for >100 vials.
Primary human liver cells of the highest grade. Primary human hepatocytes are the only faithful liver model which is validated on Transporter Expression, CYP activity, Drug response and HBV uptake. These cells enable in vivo correlations from in vitro data to form conclusions regarding a candidate drug's effect on the liver.
Suitable for a variety of assays including:
Assessing drug-drug Interaction assays

Metabolism studies

Drug influx and efflux studies

Compound uptake

Hepatotoxicity assays

Hepatic clearance

HBV/HCV replication assays
Product Details
Cells per vial

> 5 million

Pathogen testing

Tested negative for HBV, HCV and HIV. No bacterial or fungal overgrowth

Viability

>75%

Monolayer formation

Formation of a confluent monolayer at 350,000 cells/well (24 well plates) within 24 hours.

Monolayer survival

Up to 5 days

BCA protein content

200 ug/cm2 on a monolayer

Additives

Thawing medium, percolation medium

Metabolic parameters tested

Qualification is based on literature-based average and standard population deviation for: CYP2D6, CYP2C9, CYP2B7, CYP3A4, CYP3A (general)

UGT2B7, UGT1A9, UGT1A4, UGT1A6

Phase II (combined, general non-specific test)