A compelling method for isolating exosomes > SEC
A compelling method for isolating exosomes: size exclusion chromatography (SEC)
Exo-spin™ SEC columns can be used as a stand-alone product or as part of a combined strategy for isolating small EVs!
CellGS offers pre-packed and equilibrated ready-to-use SEC columns!

With the pore size of the resin being approximately 30 nm, Exo-spin™ SEC columns offer a highly pure exosome elution ready for any downstream application.
Exosomes elute first and are followed by non-EV components
High-resolution fractionation protocol operated by gravity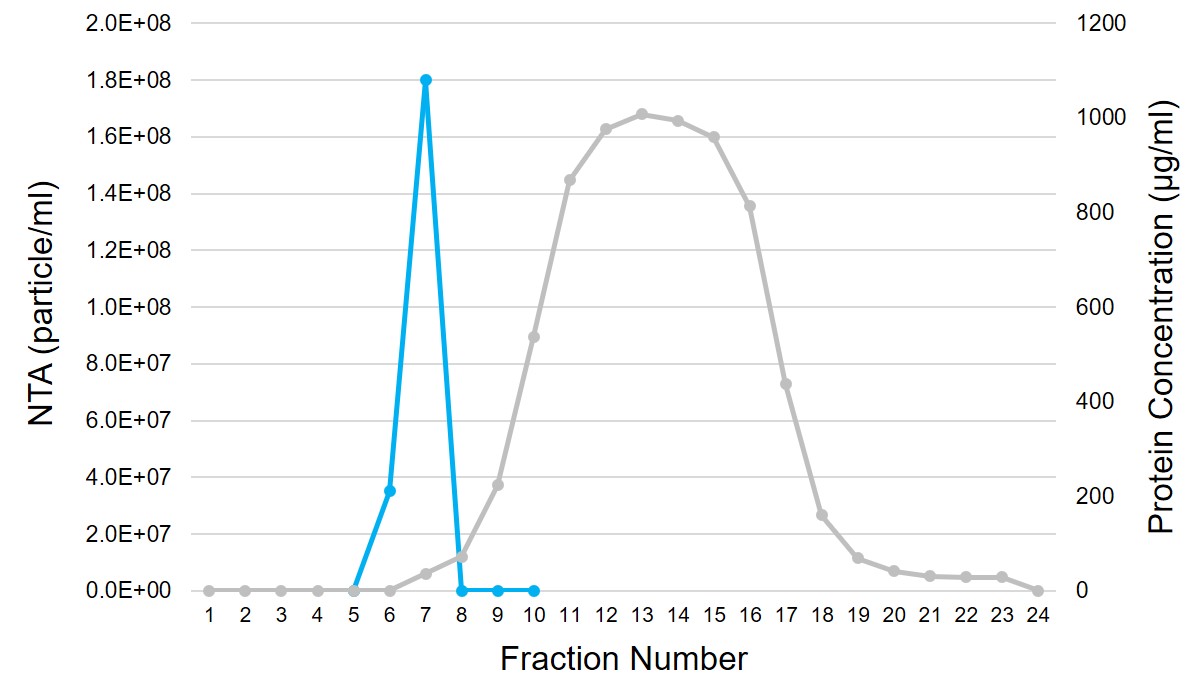 Human serum fractionation profile using Exo-spin™ SEC column. The protein concentration was estimated by Bradford assay (grey) and the particle concentration (blue) was measured by NTA.
What is the best Exo-spin™ product for my research? Contact us at tech@cellgs.com! And check the following papers to look into different concentration methods, if necessary.
Learn about our exosome isolation range >> here.