A compelling method for isolating exosomes > SEC
A compelling method for isolating exosomes: size exclusion chromatography (SEC)
Exo-spin™ SEC columns provide a cost-effective, reliable solution and can be used as a stand-alone product or as part of a combined strategy for isolating small EVs
CellGS offers pre-packed and equilibrated ready-to-use SEC columns
Visit product page

With the pore size of the resin being approximately 30 nm, Exo-spin™ SEC columns offer a highly pure exosome elution ready for any downstream application.
Exosomes elute first and are followed by non-EV components
High-resolution fractionation protocol operated by gravity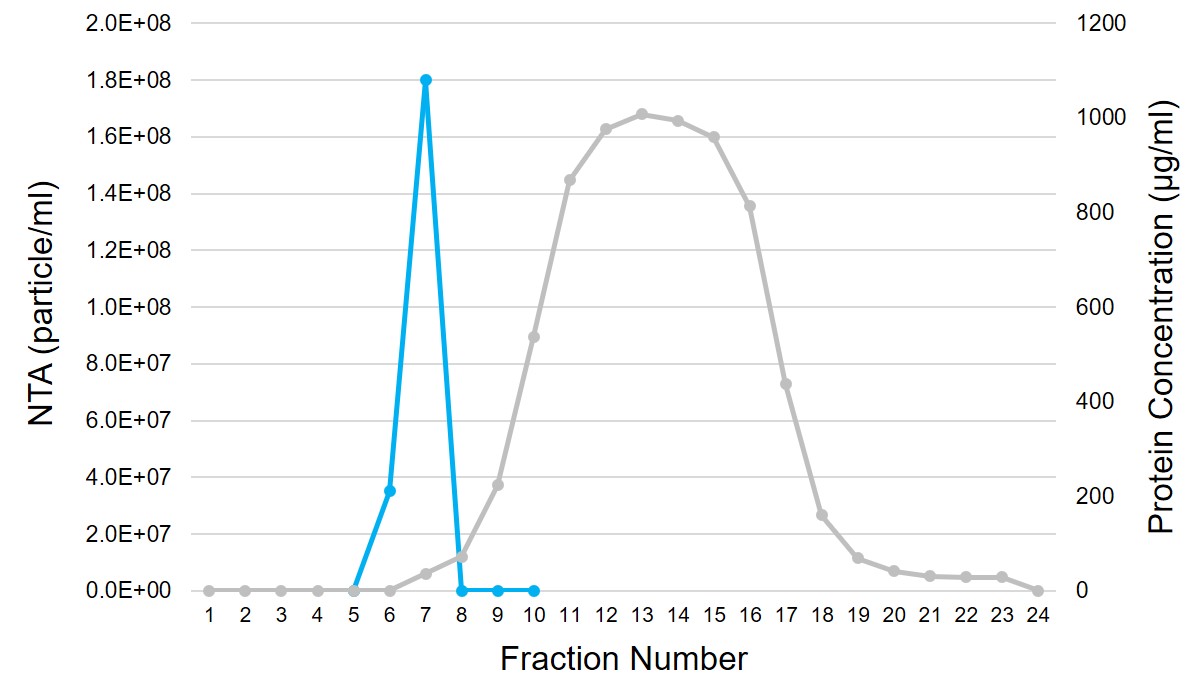 Human serum fractionation profile using Exo-spin™ SEC column. The protein concentration was estimated by Bradford assay (grey) and the particle concentration (blue) was measured by NTA.
Exosome purification using size exclusion chromatography (SEC)
SEC separates particles in solution based on their size. An SEC column is packed with resin containing stable polymeric spherical beads, each of which has large numbers of nano-scale pores across its surface. The beads leave gaps after packing, the size of which depends on the diameter of the beads. When a solution containing exosomes is added to the top of the resin bed, the smallest particles, including free proteins, become trapped in the nano-sized pores, slowing their progress, whereas the larger exosomes pass around the outside of the beads and elute first. The very largest particles, beyond the size of the gaps between the beads, are also slowed or stopped completely. The resin used in Exo-spin columns has been chosen to specifically allow primary elution of particles in the range 30nm - 250nm. This allows the isolation of exosomes from particles of other sizes.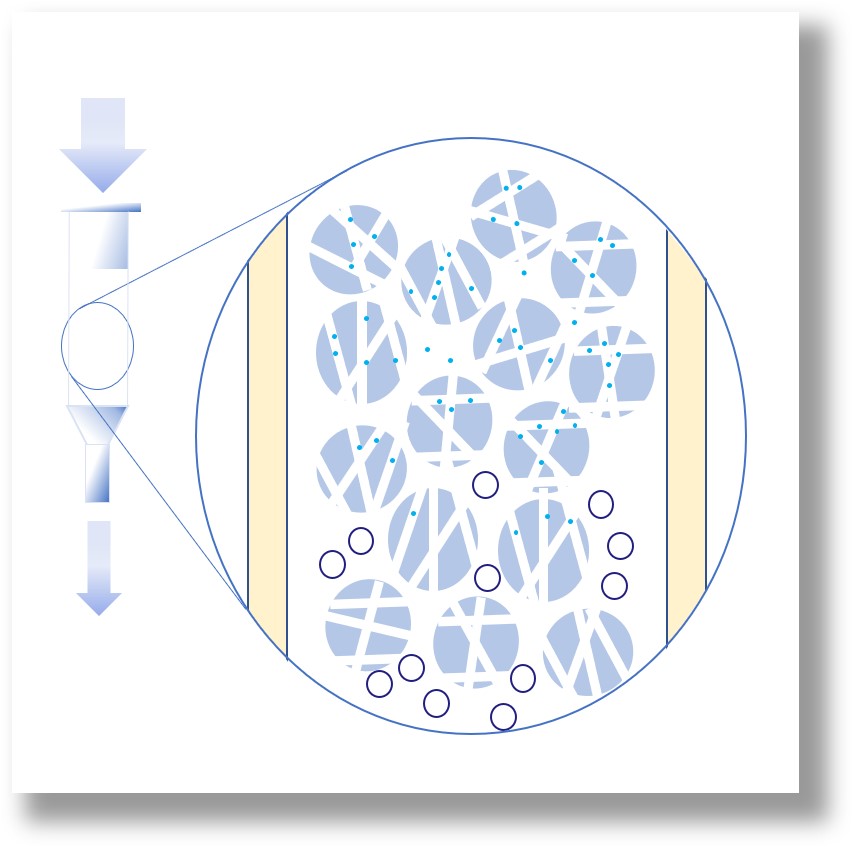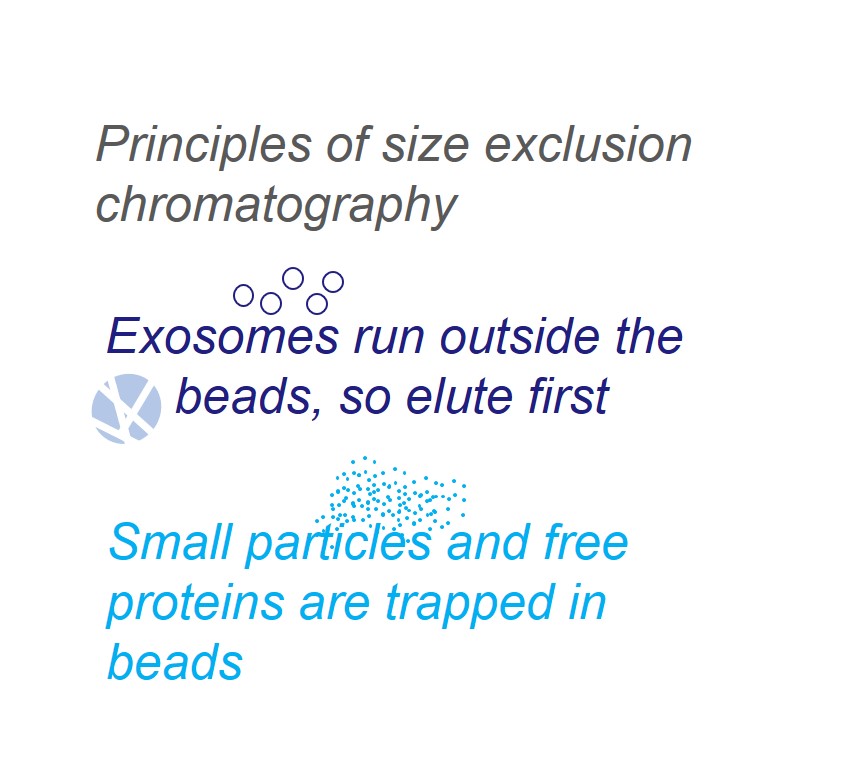 What is the best Exo-spin™ product for my research? Contact us at tech@cellgs.com and check the following papers to look into different concentration methods, if necessary.
Learn about our exosome isolation range >> here.