Italian scientists use molecular RNA Chaperones to increase protein production from individual genes.
Scientists Find Way to Knockup Genes
CAMBRIDGE, England, Jan. 31, 2013
Italian scientists use molecular RNA Chaperones to increase protein production from individual genes. The technique is being hailed as a breakthrough in biotechnology that will transform cell science, accelerating the development of new medicines.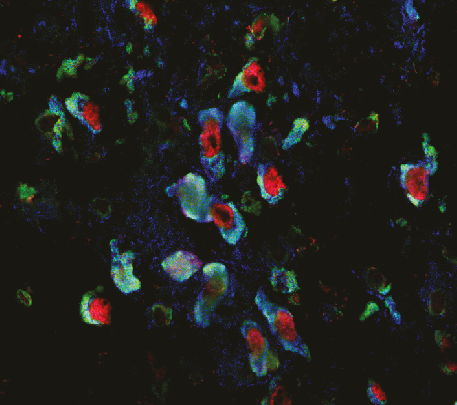 SINEUP is highly specific because it increases protein levels without affecting transcription
One of the most innovative biotechnologies of the last decade has recently been developed. SINEUP allows scientists, for the first time, to target individual genes in cells to knockup, or increase, the amount of protein they make. The technique will improve Protein manufacture, analyse the function of genes and engineer improved cell function.
This novel technology is based on pioneering research in the lab of Dr Stefano Gustincich at SISSA in Trieste. The mechanism relies on the discovery of an entirely new function for RNA. Although most well known as a messenger RNA molecule made by genes for protein synthesis, most RNA is not actually made by genes. Once thought to be junk, important functions for non-coding RNA are increasingly being found.
Working with collaborators from RIKEN in Yokohama, Dr Gustincich's lab identified a non-coding RNA which specifically binds to messenger RNA (mRNA) from the target gene. It then acts as a chaperone, efficiently escorting the target mRNA to ribosomes, where proteins are made. The new technology has now been tested on a variety of different cells and across a range of genes. Large increases in protein levels, up to 10-fold, have been seen.
The technology is being marketed by TransSINE Technologies and Cell Guidance Systems. Piero Carninci, CEO of TransSINE Technologies commented, "In many ways, the technique is the opposite of RNAi, a widely used technique that knocks down genes by targeting them for degradation before being translated into proteins. Both SINEUP and RNAi techniques have a myriad of research and biotechnology uses, not to mention potential for novel drugs." Michael Jones, CEO of Cell Guidance Systems commented, "We have had a great initial response from the researchers and biomanufacturing companies. This technology will have a huge impact on cell research and the wider medical field. We are very excited to be involved with this evolving story."