Exosome Industry Biotech Report 2022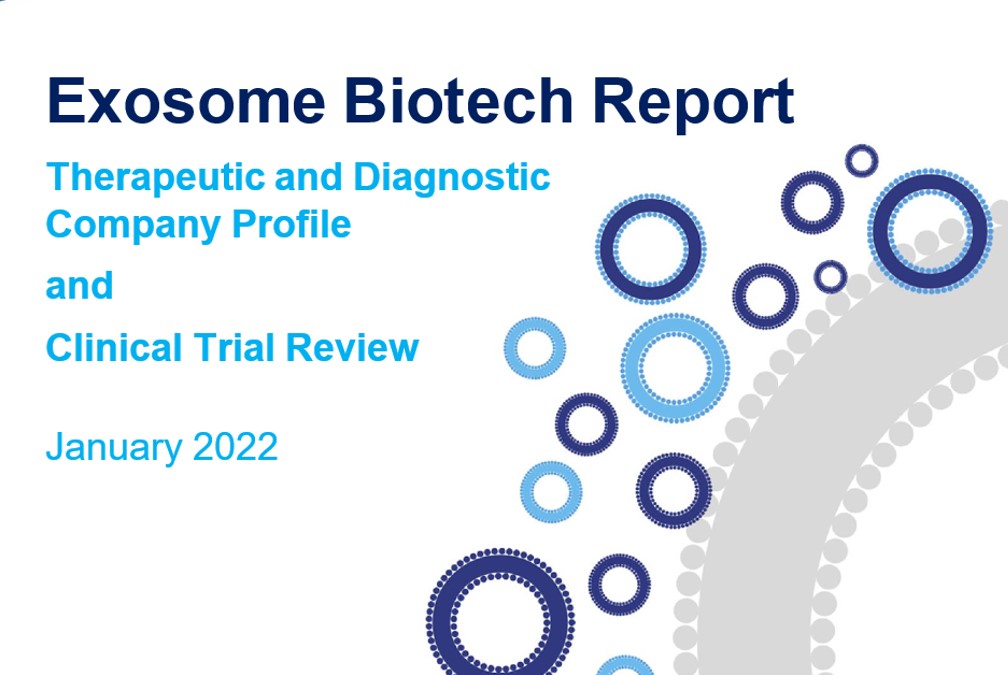 Summary
In this report, we describe 45 companies (see below) that have emerged over the last decade to pursue exosome therapeutics and diagnostic goals. Two tables provide a quick reference with information on investor funding and founding date. A further table provides a summary of 242 exosome-focused clinical trials.
Download the report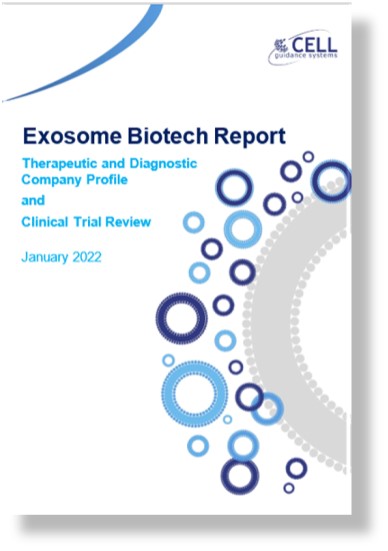 Exosome Therapeutic and Diagnostic Companies Covered
Therapeutics

Diagnostics

Adipomics

Biological Dynamics

Aegle Therapeutics

ExosomeDx

Aethlon Medical

Exosome Plus

Anjarium Biosciences

Exosome Sciences

Aruna Bio

Exosomics

Avalon Globocare

NanoSomix

BrainStorm Cell Therapeutics

Nanostics

Capricor Therapeutics

Oasis Diagnostics

Carmine Therapeutics

Sienna Diagnostics

Ciloa

Theoria Science

Codiak BioSciences

Creative Medical Technology

Direct Biologics

Divide and Conquer

Evox Therapeutics

ExoCoBio

Exopharm

Ilias Biologics

Innocan Pharma

Kimera Labs

MantraBio

MDimune

Neurexo Sciences

OmniSpirant

Organicell

Puretech Health

ReNeuron

Stem Cell Medicine, Ltd.

TAVEC Pharmaceuticals

The Cell-Factory

Unicyte

Versatope

Vesvigen Therapeutics

VivaZome Therapeutics

XOStem Inc.
Learn more about powerful technologies that are enabling research: