Watch our exosome webinar replay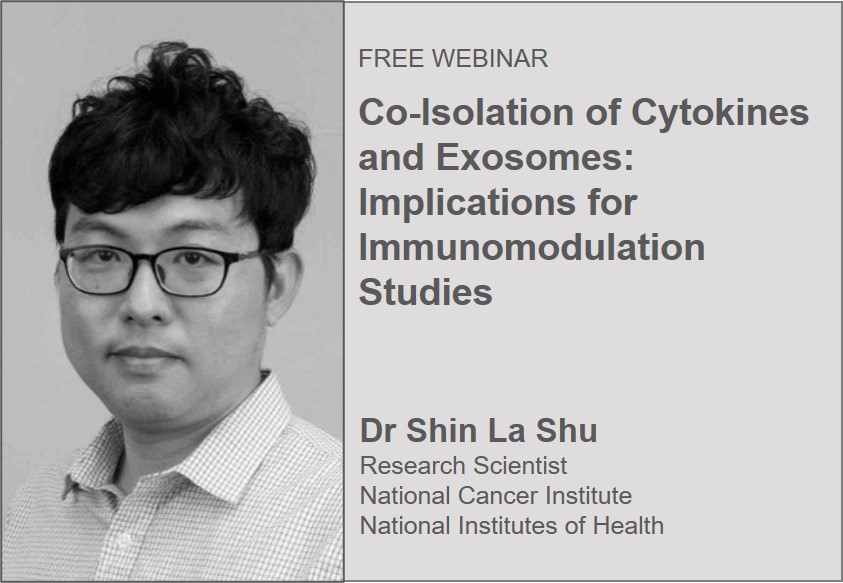 Abstract
Dr. Shu discusses his recent review paper "Co-Isolation of Cytokines and Exosomes: Implications for Immunomodulation Studies". Exosomes play a vital role in intercellular communication and their immunomodulatory potential has become an important focus in cancer research. In melanoma, tumor-derived exosomes drive immunosuppression within the tumor microenvironment. In this webinar, Dr Shu examines the possibility that not all cytokines in 'purified' exosome samples are exosome-associated cytokines.
About the speaker
Dr. Shin La Shu is a Research Scientist at the ImmunoOncology Branch (IOB), Developmental Therapeutics Program, Division of Cancer Treatment & Diagnosis, National Cancer Institute, National Institutes of Health (NIH) with 15 years of research experience in understanding tumor biology and the immunobiology of human cancer. Dr. Shu has contributed to the understanding of miRNA payloads in tumor exosomes, through which melanoma cells can reprogram the metabolism of normal stroma. Prior to joining the NIH, Dr. Shu was a Research Assistant Professor of Oncology in Roswell Park Comprehensive Cancer Center, where he also served as co-Chair of the Exosome Working Group from 2017 to 2020. He is the corresponding author to the recent review, "Co-Isolation of Cytokines and Exosomes: Implications for Immunomodulation Studies" published in Frontiers in Immunology: Cancer Immunology and Immunotherapy (April 2021).
The Exo-spin™ family
From one sample to thousands, 0.1 ml to liter scale, Exo-spin™ is a range of modular SEC isolation kits for exosome isolation. So as your exosome research evolves, your isolation system can adapt.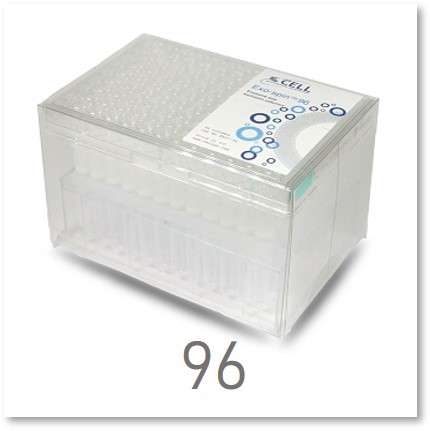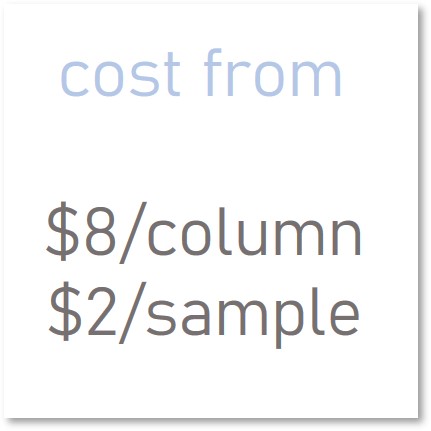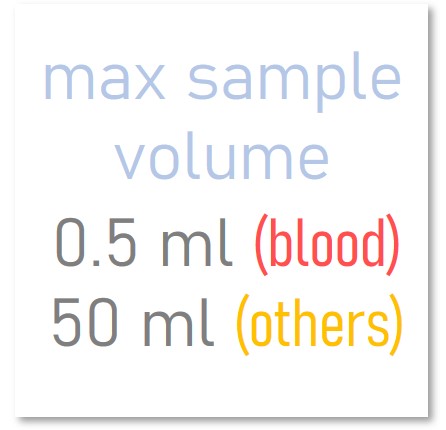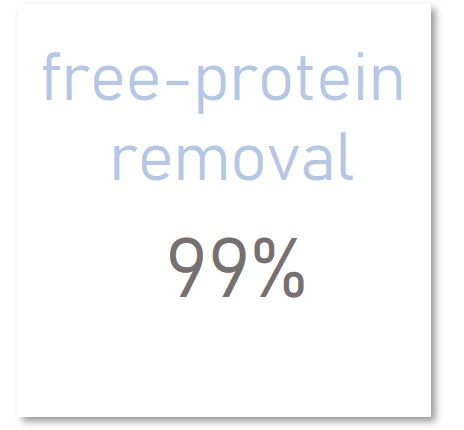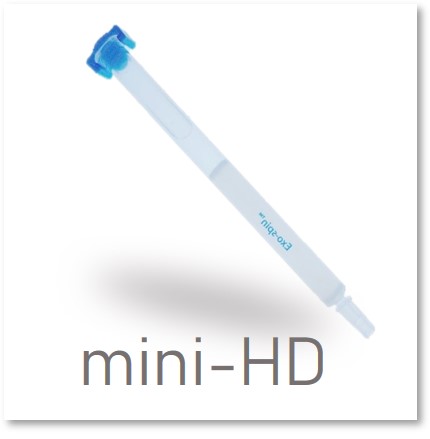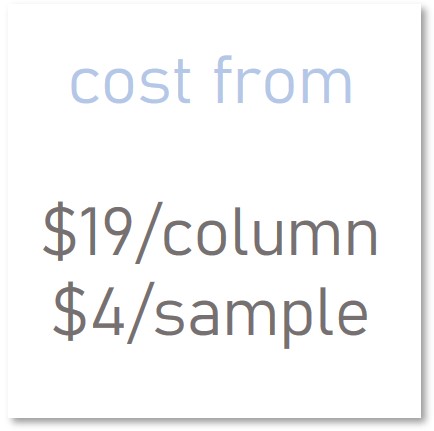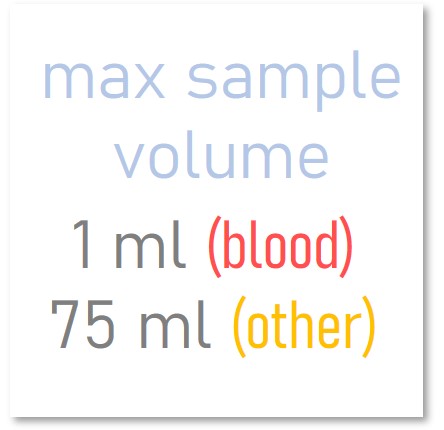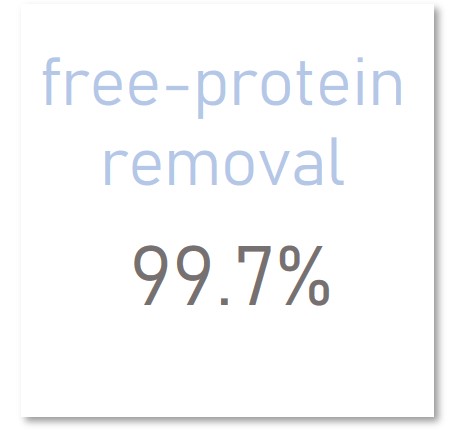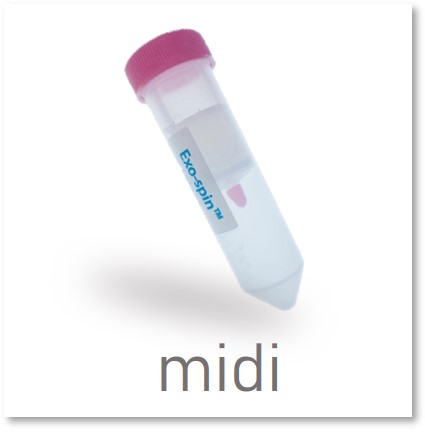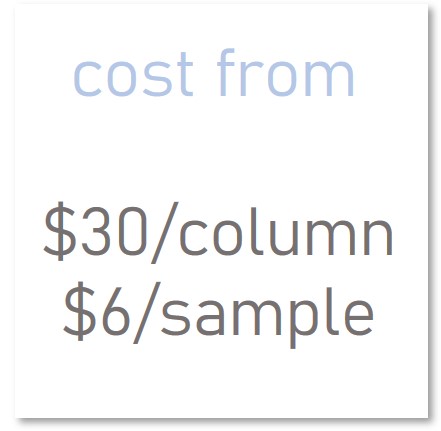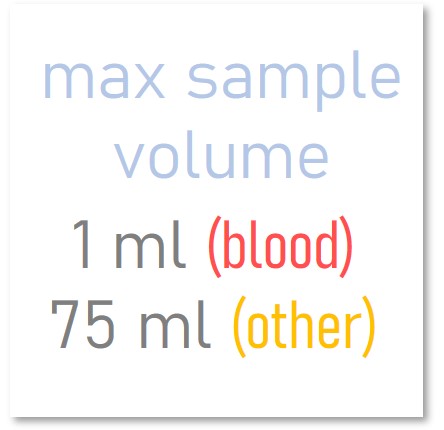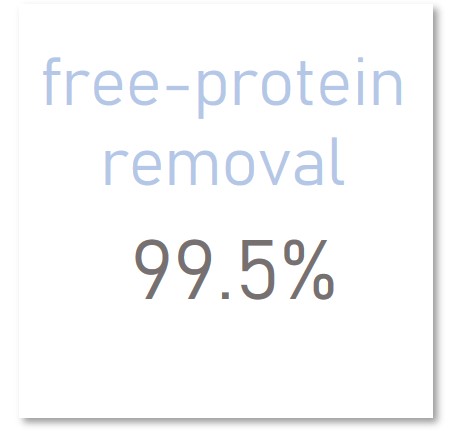 Illustrative pricing for US customers. Pricing in other territories will vary.
Exo-spin™ provides a simplified workflow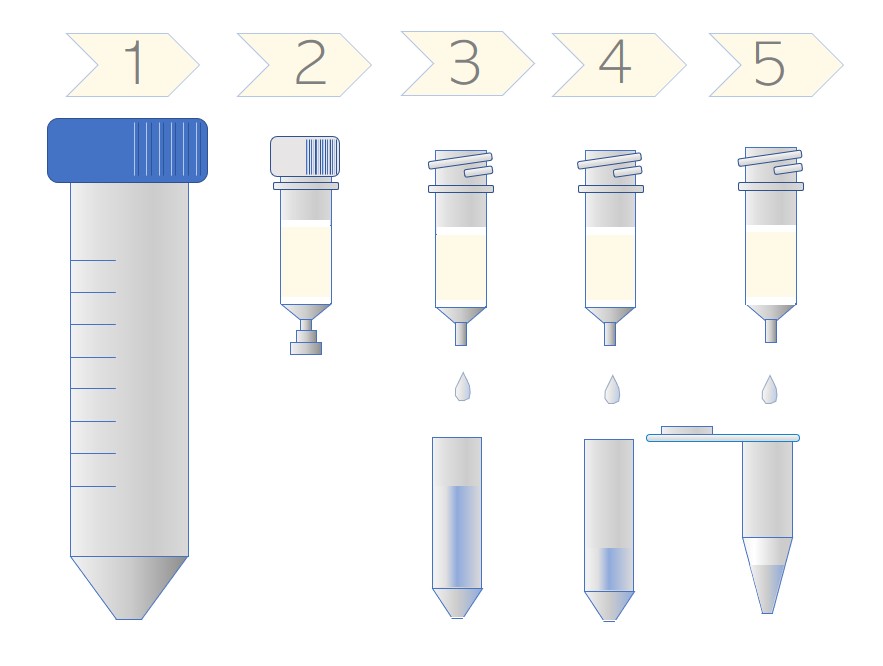 1. Cells pelleted and removed from sample (additional optional step - precipitate supernatant with Exo-spin™ buffer)
2. Remove sealing fixtures from column
3. Equilibrate the column with PBS
4. Add sample to column bed
5. Elute purified exosomes ready for analysis
Contact tech@cellgs.com for further information